Visibility Is Everything in the New Automotive Supply Chain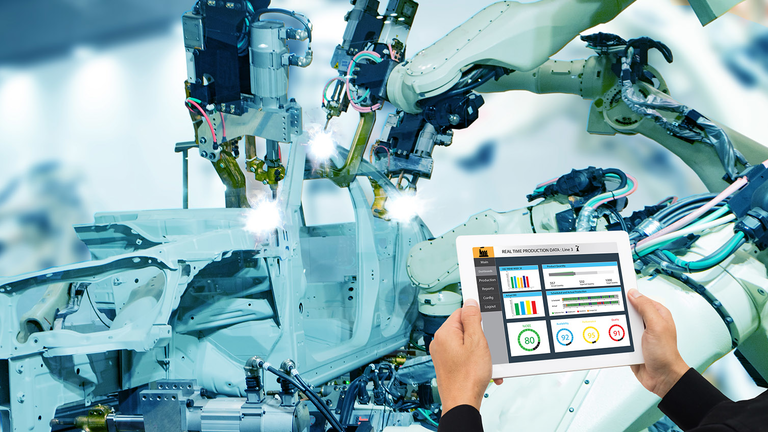 Post-pandemic and in the midst of a semiconductor crisis, OEMs are looking to more proactively problem-solve with sub-tier suppliers.
Sometimes the smallest thing can bring an entire ecosystem to its knees. Whether it's a microscopic virus or the common computer chip, we're learning the hard lessons of underestimating risk. We're also being forced to acknowledge that some problems don't have a quick fix. If we're going to avoid catastrophe in the future, we should challenge some of the foundational systems and processes we've taken for granted.
The global semiconductor shortage has been driving automotive original equipment manufacturers (OEMs) to make large production cuts that are likely to persist for the remainder of the year. Along with significant near-term financial pressures, this situation has been a call to action for stakeholders to identify and manage risks through advanced collaboration, multi-tier visibility and predictive threat response. In fact, many companies are beginning to recognize that rebuilding supply networks around the core principles of efficiency and resiliency is not only possible, but overdue and important to remaining viable in a transforming global automotive sector.
How Did We End Up Here?
The COVID-19 pandemic, of course, had a swift and severe impact on the globally integrated automotive industry. Manufacturers shuttered assembly plants and drastically reduced their forecast projections to suppliers. Months later, as OEMs restarted operations, sales rebounded with high growth led by pent-up consumer demand in the second half of 2020. The strength of the rebound caught the industry largely by surprise and the need for semiconductors returned. However, restarting the automotive supply channel was severely affected by the reality of semiconductor manufacturing lead times—which can be three, four, or even six months for advanced chips. There was also a knock-on effect of one to two months to restart electronic module production at the Tier 1 and 2 supplier level. In addition, exogenous factors such as U.S.-China trade tensions, implications of the recent severe weather in Texas and the unfortunate fire at the Renesas factory in Japan exacerbated the situation.
You Can't Avoid What You Can't See Coming
Traditionally, it has been very difficult to create a line of sight through an entire automotive supply chain for a variety of reasons, including a lack of trust and communication between stakeholders, reliance on poor volume forecasts and outmoded data management systems. The result is an unknown number of potentially disastrous threat vectors that remain buried until it's too late to avoid them.
This lack of visibility is also insufficient to uncover structural bottlenecks that exist at sub-tier levels of supply. For example, the global semiconductor supply chain is governed by a consolidated and cost-effective but ultimately brittle "diamond-shaped" structure where global vehicle manufacturers are wholly dependent on a larger number of Tier 1 component integrators who are, in turn, supplied by a small number of global semiconductor providers who rely on a handful of Tier 3 wafer manufacturers.
In addition, most OEMs have not yet adopted systems or processes to enable a real-time exchange of information with their suppliers. Hence, large fluctuations in production planning volumes happen at sub-tier levels in response to even small shifts in customer demand. This is typically known as a "bullwhip effect" where delayed communication between stakeholders at each tier in the supply chain are often amplified by judgements placed on the demand signals received.
To their credit, OEMs have responded to the crisis by employing a variety of tactics to minimize near-term damage, including directly engaging with Tier 2 and 3 suppliers, shifting assembly to more in-demand products, bypassing the installation of some modules until a later date and securing alternate sources of semiconductor supply. The U.S. government is also actively looking to review the current state of the semiconductor supply chain in order to identify policy recommendations and investments to improve resiliency moving forward.
Making Supply Chains More Resilient
Most OEMs have strong capabilities and knowledge within their own organizations. But they are often hampered by existing contractual obligations, functional silos, limited technology investment, and conventional ways of working that allow embedded supply chain risks to go unnoticed. Here are four critical business capabilities global automotive enterprises should consider in order to manage a similar crisis in future:
1. Establish an ongoing supplier risk management organization.
Industry-leading OEMs have centralized five to 10 dedicated global supplier risk management resources within purchasing and supply chain functions. Their focus is combining greater visibility into financial and geopolitical risks with supplier performance metrics to enable better sourcing decisions. These capabilities are also being augmented by the application of tools such as artificial intelligence and machine learning with a goal to identify supplier risks on a real-time basis.
2. Improve multi-tier visibility to identify "bottleneck" suppliers.
Multi-tier supply-chain mapping can bring transparency to each supplier tier within an integrated network. If OEMs are able to successfully map sub-tier relationships, they are better able to identify issues and work with affected stakeholders proactively.
3. Recalibrate supplier collaboration.
Some OEMs are sharing both short- and long-term forecasts with suppliers to help them model their capacity and identify constraints early. More importantly, they are trying to ensure that the entire supply chain for a given set of commodities is operating off the same synchronized demand signals. In return, they get visibility into critical operational metrics such as cycle times, shifts, capacities and lead times. The intent is to try and stabilize any demand variability and better manage supply requirements.
4. Develop a dedicated crisis response capability.
In case of a supply crisis, OEMs can deploy cross functional teams (CFTs) to identify potential impacts and plan mitigation steps. CFTs have experts from multiple disciplines such as planning, engineering, purchasing, legal, supplier risk management and supply chain management. Some OEMs have created "war rooms" where the CFT, led by the supplier risk management function, coordinates the company's crisis response. CFTs also conduct frequent supplier visits to identify issues at the ground level. This team can also provide financial liquidity and manufacturing expertise to help bolster supplier operations.
Creating Long-Term Rewards
The semiconductor shortage has already caused a great deal of damage to the global automotive sector. Having said that, it has also been an agent of positive change. It has caused every OEM to rethink their global supply network in terms of where critical risks might still be buried. It has resurfaced the need to create direct contracting relationships with suppliers much further upstream. It has also reinforced the need for better, more timely data to replace a disjointed patchwork of information that is often inaccurate and out of date.
The current crisis also represents a unique opportunity for automakers to rewrite the rules of engagement to increase the amount of visibility they have across their entire supply base. Simply put, working to create a more collaborative value chain built on trust among stakeholders is a critical imperative for OEMs and suppliers going forward.
Source : Indusrtyweek.com
---