10 car brands going all electric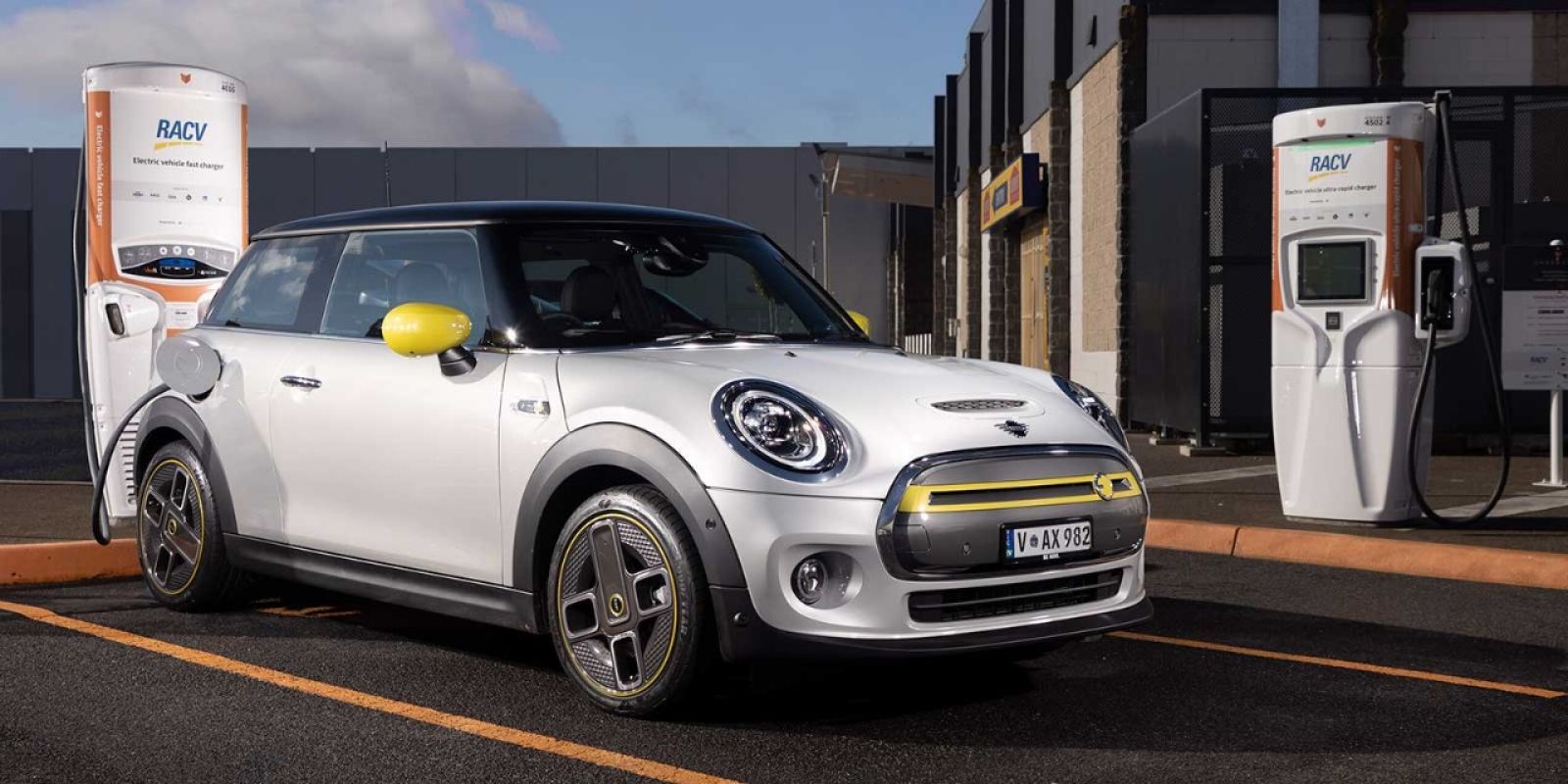 As demand for electric cars surges, these brands are ditching petrol engines altogether.
In a development that might have seemed a pipedream just a few years ago, several major automotive brands, including Mini, Jaguar, Volvo and Bentley, have announced plans to abandon petrol and diesel engines in favour of battery-electric vehicles (EVs).
Spurred by strict new emissions regulations introduced by many governments, including the European Union, vehicle manufacturers have been left little choice but to shift focus towards low or zero-emissions vehicles. Several countries have even moved to ban petrol and diesel-powered vehicles altogether in the coming years. While these bans predominantly relate to passenger cars and buses, some truck manufacturers, including Volvo, DAF, Daimler, Ford, Iveco, MAN and Scania, have also committed to ending diesel truck sales by 2040.
The United Kingdom, Sweden, India, Israel and Germany – among others – have announced plans to ban the sale of internal combustion engine cars by 2030. Japan and Denmark will phase them out by 2035, while Canada, France, Spain, Sri Lanka and Taiwan have a target of 2040. US President Joe Biden recently signalled his intention to transition the US government's extensive fleet away from fossil-fuel-powered vehicles by 2030.
In Australia there are no such plans to ban petrol or diesel engines, and the Morrison government has ruled out taxpayer subsidies to encourage private buyers to switch to EVs. Instead, it has flagged plans to offer incentives for the business sector to invest in EVs and plug-in hybrids, reasoning this will help create a healthy second-hand market in low-emissions vehicles when businesses update their fleets, which will in turn make EVs more affordable for private buyers.
Meanwhile every automotive brand is gradually shifting focus from petrol and diesel to electric power for cars and SUVs, and many of these new EV models will make their way here. As more and more manufacturers take the leap out of the internal combustion engine game altogether, what will this mean for the Australian market?
The car makers planning to go all-electric
1. Mini
Mini announced in March that it will launch its last internal combustion engine model in 2025, launching only fully electric models from then on. Half of its model range will be electric by 2027, and the entire range will be EV-only by the early 2030s.
The BMW Group-owned brand has already kicked off its electric assault, with the Mini Cooper SE EV hatch arriving last year and Countryman plug-in hybrid SUV going on sale in late 2019. The next-generation version of the Countryman will be produced in internal combustion and EV guise from 2023. Mini is also planning to build EVs in China in collaboration with Great Wall Motors.
Mini Australia will follow the global strategy and be a pure EV brand here by the early 2030s.
2. General Motors
GM is the largest automotive manufacturer in the US, so it was a big deal when the company announced in late January that it was planning to transition to carbon neutral by 2040. To that end, the company has set an ambitious goal of eliminating tailpipe emissions from all light-duty vehicles (including cars, SUVs and pick-up trucks such as the Chevrolet Silverado 1500 and the GMC Canyon and Sierra) by 2035. GM's larger pick-up trucks like the hulking Silverado 2500 and 3500 are not included in the program.
Following GM's decision to kill off the Holden brand in early 2020, the impact of the company's change in tack on the Australian market will be minimal. The recently formed General Motors Special Vehicles (GMSV) currently sells the Silverado 1500 here. It's built in the US and imported to Australia where it is remanufactured to right-hand drive in Melbourne, and that will likely continue for some time. However, if there is sufficient demand, GMSV could import future electric pick-up trucks. There is speculation that the GMC Hummer electric pick-up revealed in October is being considered for Australia.
3. Honda
Honda is the first and so far the only Japanese car-maker to commit to divesting itself of petrol and diesel engines in favour of electric propulsion. In April this year, company president Toshihiro Mibe announced that Honda's global line-up will be 100 per cent battery electric or hydrogen fuel-cell electric vehicles (FCEV) by 2040.
Honda was the first manufacturer to launch a hybrid model in Australia, with its quirky Insight hatch arriving about six months before the first Toyota Prius. Since then, Honda has offered a number of hybrid models, but no EVs. The company has committed to electrifying 25 per cent of its Australian range by 2025, with hybrid technology playing the key role in achieving that target.
Despite the availability overseas of the funky E electric hatch, Honda has ruled it out for Australia. But as Honda gradually shifts to electric models globally, it's highly likely some of these models will eventually end up in Australian showrooms.
4. Jaguar
Under a major restructure led by new Jaguar Land Rover boss Thierry Bollore, all current internal combustion engine models in the Jaguar line-up – including the XE and XF sedans, F-Type sportscar, E-Pace and F-Pace SUVs – will be discontinued by 2025. The plan is to take the prestigious British marque even further upmarket, with suggestions it will compete in the ultra-luxury market alongside brands like Bentley.
Jaguar is yet to announce details of any new EV models, or whether it will retain its I-Pace EV. The company had been preparing to launch an all-new XJ upper-large sedan with an electric powertrain in the next 12 months, but Thierry Bollore cancelled the program arguing the model did not fit with Jaguar's new ultra-luxury positioning. His plan is for all new Jag models to be underpinned by the company's EMA electric architecture.
Sister brand Land Rover will add six EVs to its line-up in the next five years – the first in 2024 – as part of a plan to offer a fully electric version of each of its model lines. Land Rover will start to phase out diesel engines from 2026 and hopes to be completely zero emissions by 2036.
A Jaguar Land Rover Australia spokesperson says the reimagined Jaguar brand will be launched in Australia in 2025, while Land Rover customers will be offered a "choice of diesel, petrol, hybrid and full BEVs for years to come in Australia, as we transition to a zero-emissions future".
5. Fiat
Fiat is the first brand under its new owners – the massive Stellantis Group that encompasses Fiat Chrysler Automobiles and PSA Group (Peugeot, Citroen) – to state its intention to move to electric only mobility.
Fiat CEO Olivier François announced in June that the Fiat line-up will gradually become electric only between 2025 and 2030. He said the brand's mission is to introduce electric cars that cost the same as vehicles with internal combustion engines as soon as the cost of batteries fall.
The new-generation 500 hatch released last year is exclusively battery powered and Fiat recently launched the all-electric e-Ducato van, but it's unclear if the full line-up of light-commercial vans and pick-ups is included in the wider electrification strategy.
In Australia, Fiat sells just one model – the second-generation petrol-powered 500. Stellantis Australia said it had no announcements regarding a launch for the new all-electric 500, or the local impact of the global electrification strategy.
6. Ford
Ford of Europe has announced that its entire passenger vehicle range, as well as two-thirds of its popular light-commercial vehicle range, will be fully electric by 2030. However, at this stage there are no plans to adopt an electric-only strategy in Ford's home US market.
Last year Ford sold just over two million vehicles in the US and just under a million in Europe. Ford produces models specifically for that region, and many of them – Fiesta, Focus, Puma, Mondeo – are built in right-hand-drive configuration for the UK and Australian markets, among others.
It's unclear whether Ford Australia plans to follow the European arm's lead, but given many of its US vehicles are produced exclusively for left-hand-drive markets, we could see more models sourced from Europe/UK, meaning more EVs in Australia with the Blue Oval badge.
7. Volvo
Volvo announced in March that it will start phasing out internal combustion engine and hybrid vehicles from its portfolio to become a fully electric vehicle company by 2030. The Chinese-owned brand had already signalled a target of 50 per cent of its global sales to be fully electric by 2025. Volvo Cars Australia says the company is "fully committed to the Australian market" beyond its transition to electric only.
Volvo's first full EV, the XC40 Recharge, is due to arrive in Australian showrooms soon and the company has just uncovered the C40 Recharge coupe-style crossover that will arrive next year. Volvo says it will launch several EVs in the coming years and that all these will be sold exclusively online.
8. Bentley
Ultra-luxury marque Bentley will shift from petrol to battery-electric models by 2030, and all its models will be offered with at least a plug-in hybrid option by 2026. The Volkswagen-owned brand says it is also committed to reducing its factory environmental impact by 75 per cent in five years, from a 2010 baseline, including going plastic neutral. Of Bentley's current models only the Bentayga SUV is available in plug-in hybrid guise. Australian luxury car lovers will be pleased to know Bentley plans to offer its new EVs locally come 2030.
9. Alpine
Alpine, Renault's sportscar brand that it resurrected in 2016, currently sells just one model in Australia – the A110 coupe. Renault recently announced a major restructure that will see Alpine become an electric sportscar brand. It will absorb the Renault Sport performance sub-brand that produces the iconic Renault Megane RS hot hatch, signalling an EV future for that model. But it is unclear whether the French brand's newly announced distributor will continue to offer Alpine here once it goes all electric.
10. Lotus
British sportscar brand Lotus is poised to reveal its final internal combustion-powered model – dubbed Emira – in early July. Following the Emira, all Lotus models will be fully electric. Now owned by Chinese giant Geely, Lotus has announced four new vehicles architectures to underpin future models. As well as the Emira, it includes a hypercar platform for its upcoming Evija, a premium architecture for a "lifestyle" vehicle believed to be an SUV, and another electric sportscar platform co-developed with Alpine.
Source : racv.com.au
---