101 Top Southeast Asia Supply Chain Management Companies and Startups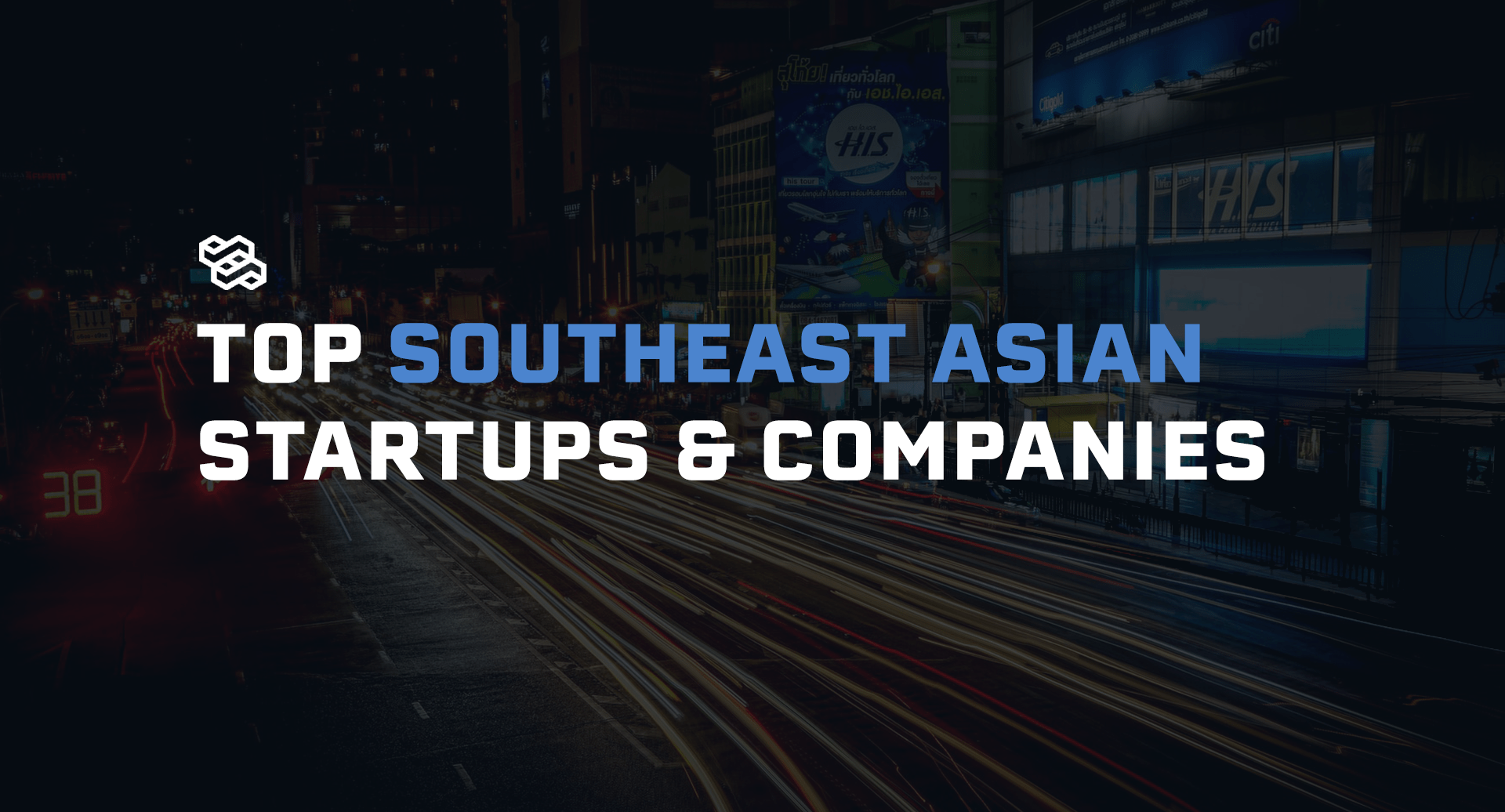 This article showcases our top picks for the best Southeast Asia based Supply Chain Management companies. These startups and companies are taking a variety of approaches to innovating the Supply Chain Management industry, but are all exceptional companies well worth a follow.
We tried to pick companies across the size spectrum from cutting edge startups to established brands.
We selected these startups and companies for exceptional performance in one of these categories:
Innovation
• Innovative ideas
• Innovative route to market
• Innovative product
Growth
• Exceptional growth
• Exceptional growth strategy
Management
• Societal impact
Top Southeast Asia Supply Chain Management Startups
Data sourced from Crunchbase and SemRush.
AwanTunai
AwanTunai is digitizing the traditional offline Indonesian supply chain with business SaaS solutions and embedded financing for inventory.
Shipper
Shipper is a logistics platform that helps freight forwarders deliver goods easily.
Paxel.co
Paxel.co is a lifestyle,they live in todays socially connected community and strive.
Waresix
Waresix is a logistics platform for freight-forwarding, warehouse, and land transportation.
Inteluck
Inteluck provides data-driven logistics platform services to enterprises across the Southeast Asia.
Janio
Janio is a cross-border platform providing logistics services to simplify deliveries.
Ritase
SaaS & marketplace for trucking logistics digital platform
Locad
Locad is a cloud-based solution for global ecommerce fulfillment.
Haulio
Haulio is a tech-enabled first-mile logistics firm that aggregates demand for shipments to haulage companies.
Yojee
Yojee is an autonomous next generation logistics platform
N-Frnds (nFrnds)
N-Frnds' unique agency network platform combines digital and physical distribution networks in emerging markets.
Portcast
Portcast are building the next generation digitisation solutions for the logistics industry – starting with maritime companies.
1Export
1Export is a tech-enabled exporting company that provides one-stop end-to-end services to any and all trading businesses.
20Cube Logistics
20Cube Logistics provides freight management and integrated logistics solutions that deliver cargo by sea and air.
Singapore Post
Singapore Post provides an integrated suite of mail, logistics and retail solutions in Singapore and the Asia Pacific region.
Cargobase
Cargobase is an independent global cloud-based Transportation Management System (TMS) built to solve dynamic logistics challenges.
MyCloudFulfillment
MyCloudFulfillment is a supply chain management solution for e-commerce and omnichannel businesses.
RootAnt
The 1st Transaction Neobank in Asia, to achieve easier, faster, cheaper working capital solutions with digital banking technologies.
EcoTruck
EcoTruck is a B2B logistics company.
Black Arrow Express
Logistics, End-to-End, eCommerce Logistics, Last-Mile Delivery
Zoom
An on-demand delivery specialist.
SteerPlatform
SteerPlatform, a No-Code Order Processing and Fulfilment Platform. Go Paperless, Get Automated & Provide Self-service fast & easy
Luwjistik
Luwjistik serves as an API bridge between clients and network partners, connecting them directly to the service providers of their choice.
Logol
Digital overseas logistics marketplace that connects business players with logistics service providers in Indonesia.
Duong Minh Logistics
BOOKING CONTAINERS APPLICATION
Parcel Perform
Parcel Perform provides a logistics delivery experience platform for e-commerce merchants and their customers.
ASYX International
ASYX is a Sustainable Supply Chain Finance & Collaboration Technology company
FoodMarketHub
Food Market Hub offers a digital platform to connect restaurants to their suppliers to achieve better food cost
Load2Go
Load2Go is a logistics platform which focuses on delivery solutions for heavy industry materials.
Vietnam Blockchain Corporation
Powering Vietnam as blockchain country
Park N Parcel
Park N Parcel is a platform for online shopper to collect their parcel hassle-free by leaving it with a neighbor or nearby store.
TradeGecko
TradeGecko is an inventory and order management platform for modern wholesale merchants.
Agility
Agility builds durable, efficient supply chains that power businesses and drive trade, creating access to new opportunities.
Kinship AI
AI powered factory workforce platform
Get GO Global Pte Ltd
Freight as a Service, Warehousing as a Service
Bungkus
Bungkus provides food delivery exclusively for halal merchants.
UAN ROTRUBJANG LIMITED PARTNERSHIP
Road transport services of freight by other goods (Thailand Standard Industrial Classification)
GoLog
GOLOG is a comprehensive delivery platform that offers different types of speedy delivery services.
Hatio
Hatio is a technology provider specialising in supply chain &logistics.
Loominous
Loominous is a one-stop solution for fashion businesses that includes custom design and production services to help launch your brand.
KWSX Berhad
KWSX Berhad is a business services platform.
Eezee
At Eezee, we aim to streamline the lengthy and tedious procurement process with the use of technology.
Simulytics
Simulytics is a supply chain consulting company that provides analytical and data modeling solutions.
RocketUncle
RocketUncle is a reliable courier service provider. All my initiated deliveries were 100% fulfilled by them.
FishLog
Indonesian Fisheries Cold Chain Ecosystem
Delyva
Delyva helps e-commerce and q-commerce businesses save time and money on deliveries, retain more customers and scale faster.
Siklus
We deliver consumer goods to door without packaging, like a milkman for consumer products.
ABIVIN
ABIVIN provides AI-powered supply chain optimization solutions for enterprises.
VeriDoc Global
VeriDoc Global (VDG) is a patented QR Code verification solution using blockchain technology.
Fado Vietnam
Fado provides customers a seamless overseas shopping experience powered by comprehensive logistics solutions.
CargoAI
CargoAI is the first and only air freight booking platform that uses data and AI technology for Forwarders and Airlines
FreightKart
FreightKart is a shipping services aggregator and price comparator platform.
Open Labs (Brand Aggregator)
Open Labs (Brand Aggregator) provide operational support to brands it invests in and help them grow.
Pgeon
Pgeon provides parcel delivery service which enables customers to pick up and drop-off parcel from retail outlets or home address.
PostCo
PostCo provides a convenient way to collect and return online purchases at nearby local stores instead of the Post Office
Gruu
Gruu is a cloud-based delivery management platform that providing tools for delivery needs.
Viettel Post
Viettel Post is an enterprise providing domestic and international express delivery services of goods and parcels in Vietnam.
Wilcon Depot
Wilcon Depot is a home improvement and construction supplies retailer.
JNE Express
JNE Express is an express and logistics courier services company.
DND Trading and Services
DND Trading and Services is a provider of reverse supply chain management services for the technology and telecom industries worldwide.
Ocean Network Express (ONE)
ONE helps organizations with integrated logistics, supply chain, ocean freight, fleet and container shipping services.
Connected Freight
Connected Freight is a logistic company optimizes and digitize your supply chain activities.
Boxme Global
Premier eCommerce fulfillment in Southeast Asia
Dutycast
Dutycast is a browser/app value-added extension that enables customers to purchase goods from selected global e-commerce sites.
Goodpack
Goodpack develops transportation, packaging, and storage solutions for challenging payloads such as food, liquids, and industrial goods.
PTS.sc
PTS.sc is a supply chain management company located in Bandung.
etanee.id
Digital food supply chain platform selling fresh and frozen foods using sharing economy approach
Royal Cargo
Royal Cargo is a logistics solutions provider.
Credlix
Credlix provide quick collateral-free working capital solutions for enterprises, suppliers, as well as exporters.
Century Pacific Food
Century Pacific Food is a canned food company that engages in the marketing and distribution of processed fish, meat and dairy products.
AsmaraKu
As a pioneer of unique E-commerce market in Indonesia, we can provide a great opportunity for you to use the services of online sales.
Awesome Container Company
App based logistics company, eliminating plastic and single use packaging in the Food & Beverage industry.
Xeleqt
Xeleqt Help Businesses Manage, Protect & Monetize their Moving Assets Using Predictive IoT.
Helixtap Technologies
Where physical commodity trading meets technology. Areas of Focus: Commodities trading, Supply Chain Management, Commoditech
Pacific International Lines
Pacific International Lines offers liner containers, advance container lines, Mariana express lines and third-party logistics services.
Moscord
Moscord offers a platform that allows suppliers and manufacturers to sell or ship products worldwide at a very competitive price.
Entrego
Entrego renders freight forwarding, warehousing, fulfillment, contract logistics, API integration and parcel management services.
FKS Group
FKS Group is a holding firm with a range of companies covering supply chain & logistics for the food, agricultural & property sectors.
PT Satria Antaran Prima
PT Satria Antaran Prima provides courier, cargo and logistics services.
SimpliDOTS
SimpliDOTS is an online platform for distribution business to automate the sales force and simplify the process of distributing goods.
KMT Trading
KMT Trading is a distributor of fast-moving consumer goods importing food and beverage products from South Korea to Malaysia.
Xerafy
Asset Tracking, Counting, Analyzing, Monitoring: Driving Innovation in Industrial RFID Tags, Sensors, Systems, and Solutions.
UBTS
UBTS is a logistics firm that provides transportation, warehousing, freight and supply chain management services.
Winspire Solutions
Winspire Solutions providing consultancy, customization, training and implementation of ERP, CRM, and supply chain management.
SinGene
SinGene is developed as a machine-learning system to detect bacterial and viral contamination throughout the food supply chain.
Gurango Software
Award-winning multinational software company that creates powerful and affordable business solutions built on Microsoft technologies.
TresGo
TresGo is a e-fulfilment provider of Malaysia.
Roadbull
Roadbull provides tech-based last-mile fulfillment and local courier solutions services.
Dart Global Logistics
Dart Global Logistics provides logistics, freight services, and supply chain services.
Disrptiv Exchange
Disrptiv Exchange through its flagship SaaS product called glassRUN
Vinafco
Vinafco specializes in freight, logistic, and trucking services in Vietnam.
The Vietnam Group
The Vietnam Group provides supply chain, governmental, and digital services.
Chemoil Corporation
Chemoil Corporation is a leading physical suppliers company located in Singapore.
Angliss Singapore
Angliss Singapore is a food supplier that offers various products such as beef, beverage, dairy, pork, dry goods, poultry and many more.
Seaco Global
Seaco Global has Over 50 years of container leasing experience, offering a modern & diverse portfolio of standard and specialised units.
Moreton Bay Technology
Moreton Bay Technology (MBT) is the most experienced company in providing Group Supply Chain / Materials Management solutions.
Trade Finance Market
Network infrastructure for global trade finance.
Cathay Dru
Cathay Drug is a pharmaceutical organization that engages in the marketing and distribution of human and animal healthcare products.
Commonwealth Capital
Commonwealth Capital focuses on manufacturing, retail, warehousing, logistics, franchise, and SCM services for the food and beverage sector.
Port Cities
Port Cities is an IT consulting specialist in ERP implementations, with an emphasis on business and helping clients' firm become efficient.
Joonak Delivery
Joonaak provides last-mile delivery services and warehousing facilities to small businesses.
Source : beststartup.asia
---