Blockchain Can Improve The Cybersecurity Of ICT Software And Assurance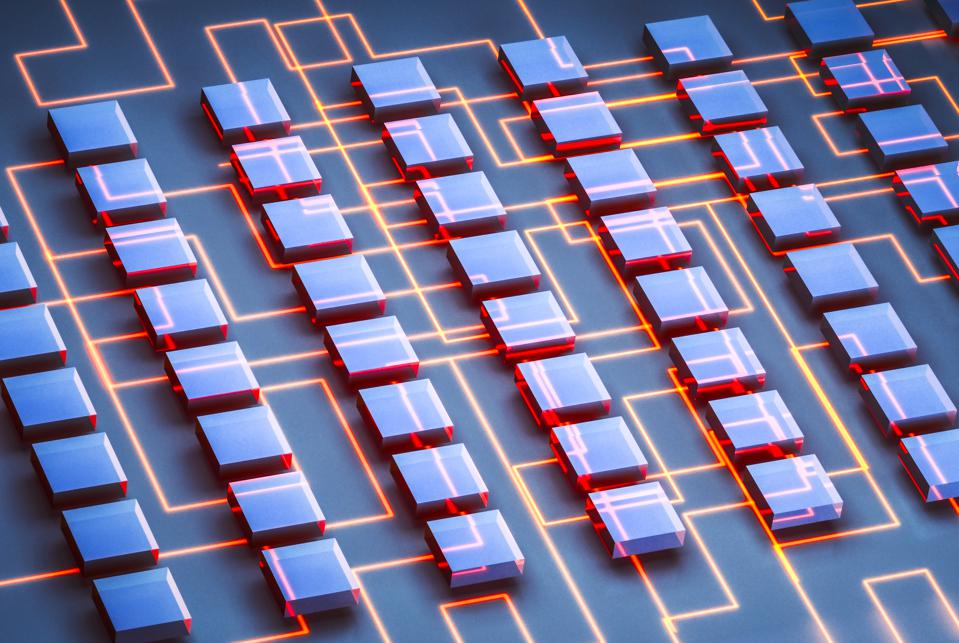 Andy is CSO for Huawei Technologies USA, overseeing Huawei's US cyber assurance program.
The world is increasingly leveraging blockchain technology to enable the security and safety of transactions, supply chains, smart contracts and identity management in a multi-stakeholder, multi-system world. This is because blockchain—a digital ledger of transactions that is duplicated and distributed across an entire network of computer systems—makes the recording of key information immutable and transparent to everyone, making that information difficult and almost impossible to change or hack without discovery.
Given these benefits that the use of blockchain offers, it's no wonder that this technology continues to thrive throughout industries ranging from financial services, energy and healthcare to real estate, telecoms and others that involve numerous parties whose identities or actions might not otherwise be verifiable. Blockchain's benefits are useful for an additional area that is vital for the U.S.: national security. The technology holds promise for addressing some of today's existing cybersecurity concerns through its capability to ensure trust in information and communication technology (ICT) and software security and assurance, which is essential to the operation of 5G and telecommunications infrastructure.
There are several reasons why enthusiasm for blockchain continues to grow. Two key features driving this are:
• A Basis For Security And Trust: In this way, blockchain is the foundation for unalterable ledgers or records of transactions that cannot be changed, deleted or destroyed. It also means that transactions are permanently recorded, viewable and, therefore, verifiable to anyone with access to it. Or, as Mitchell Clark from The Verge recently put it, "Blockchains let you agree about data with strangers on the internet." This is the essence of trust itself.
• Ability To Provide Critical Integration Benefits: Blockchain integrates with many different forms of tech to better identify fraud. Blockchain's interoperability is also cited as essential for the future of smart cities and other critical advances.
Blockchain Can Ensure Software Code Is Secure And Trustworthy
For example, Software Parts Ledger uses blockchain-based technology to track software parts and open-source code used in manufacturing.
One of the biggest software security concerns is the risk of back doors, digital "trap doors" built into software by the original programmer who can gain access to the computer by entering an undisclosed access code remotely. Because a blockchain is a continuously growing list of records linked together in a chain, with each block on the chain containing the encrypted information in the preceding blocks, the chain of blocks cannot be broken without discovery, and the integrity of the chain can be confirmed by anyone with access to it.
This process can verify and log software updates and downloads under the right parameters. Blockchain technology has already been widely adopted in the identity management space. Understanding the need to secure software code and the use of blockchain technology in achieving this level of assurance has grown in recent years, as well. Blockchain smart contract software assurance is in use, as well, to address challenges from the limitations on patching or redeveloping an active chain.
There Are Still Challenges To Address
With more new stumbling blocks cropping up every day, a growing number of solutions, use cases and best practices are easing the path forward. Even still, the skills gap arising from a shortage of blockchain developers has exacerbated the issue, but new organizations offering blockchain as a service (BaaS) have emerged to offer companies and government agencies a way to access talent without needing to invest heavily. However, strong user demand from organizations that are eager to implement blockchain technology will drive innovative solutions.
Blockchain is poised to grow. Our understanding and use of blockchain technologies will likely result in the development of new use cases. This demonstrates exciting potential to increase the trust and safety of our supply chains, contracts and transactions—as well as the digital infrastructure upon which it sits—including software security and assurance.
ICT software's 5G infrastructure will evolve with the continued adoption of blockchain. The rise of blockchain offers the potential for better collaboration and trust across borders among trusted and untrusted stakeholders that the world desperately needs and enables providers to digitize and better connect communities, as well as societies, across America and beyond.
Source : forbes.com
---