South Korea to use robot and drone delivery in smart logistics networks for major cities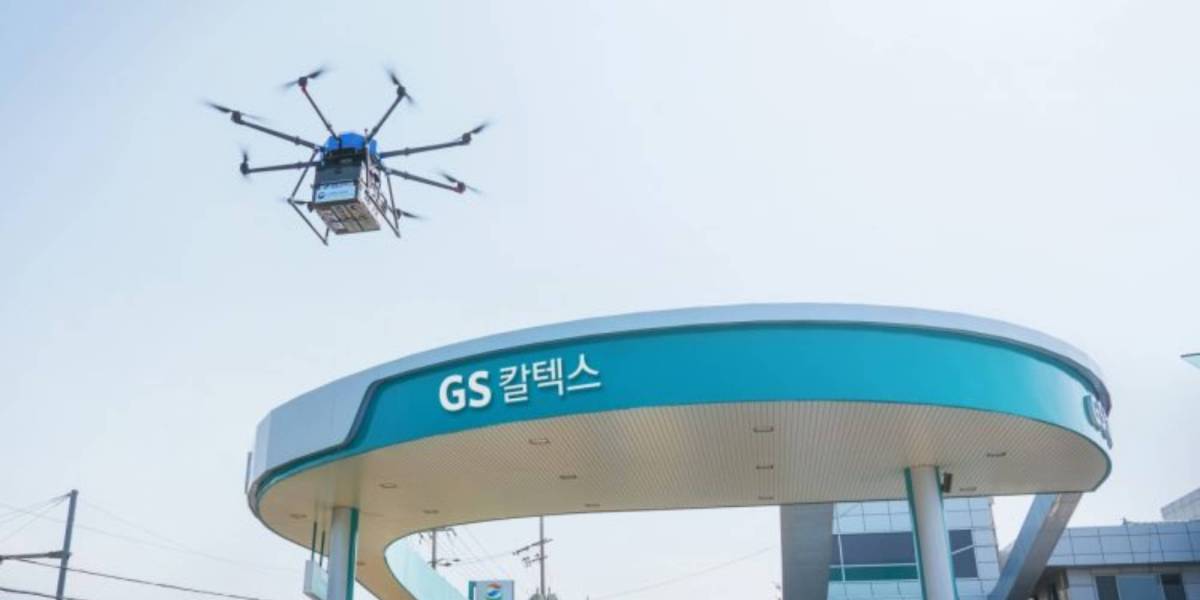 The government of South Korea is launching a project to create a smart logistics infrastructure network designed to slash the time between customer orders and their delivery by drones and robotic vehicles to under an hour.
The announcement by South Korea's Ministry of Land, Infrastructure and Transport was reported by the Korea Herald, which said the plan aims to enable rapid delivery of products in major cities by robots in 2026 and by drones the following year. The press release it quotes – which at publication of this article was still not available on the ministry's English site – describes the creation of a fast logistics network based around micro-fulfillment centers (MFC) in key locations.
Those facilities are to be equipped with artificial intelligence applications that will use data flows to predict the ebbs and flows of order demands, proactively organize quick dispatch of goods, and manage inventories automatically.
Central to the plan is a private-public consultative body provisionally called The Smart Logistics Development Council. It will bring together companies from related activities, including logistics, transport systems, information technologies, and retail. Insights and expertise offered by participants are expected to shape the creation of a network of MFCs equipped with AI and big data resources to permit virtually immediate processing and transport of orders by driverless vehicles or drones in South Korea's cities.
The goal is to reduce the time customers wait to receive orders to between 30 and 60 minutes.
"We will support the development of technologies to commercialize (uncrewed) deliveries, and create a test bed made exclusively for the practice of robot and drone parcel deliveries," a quoted portion of the release read.
To encourage swift development of the system, the government plans to speed approval of private companies seeking to establish MFCs in strategic locations, which operating in unison could cut transport time to final destinations as much as possible. Tax breaks are also planned for participants in the project, and South Korea's government will introduce evolving rules for safe drone delivery operation as those services develop and become increasingly sophisticated.
As it develops, the network will absorb existing cargo terminals in cities, airports, and transport hubs and will modernize those with AI tech, permitting ultraquick processing and dispatching of orders. South Korea's cities with subways are also expected to take steps to allow those underground rail assets to become part of the wider smart logistics system, whose last-mile link will be assured by robotic and drone delivery vehicles.
Over time, international freight also will be factored into the scheme.
The data-driven plan calls for combining cargo information currently spread across several kinds of systems into a single operation. The objective is to allow all companies involved in transport, logistics, and delivery activities to stay informed of domestic and international freight volumes as well as the evolution of stocks in warehouses.
Initial work by The Smart Logistics Development Council is slated to begin during the first half of the year, and zones to trial automated vehicle and drone delivery are expected to be designated later in 2023.
Source : dronedj.com
---