What Decisions Should Shape The Supply Chain In 2023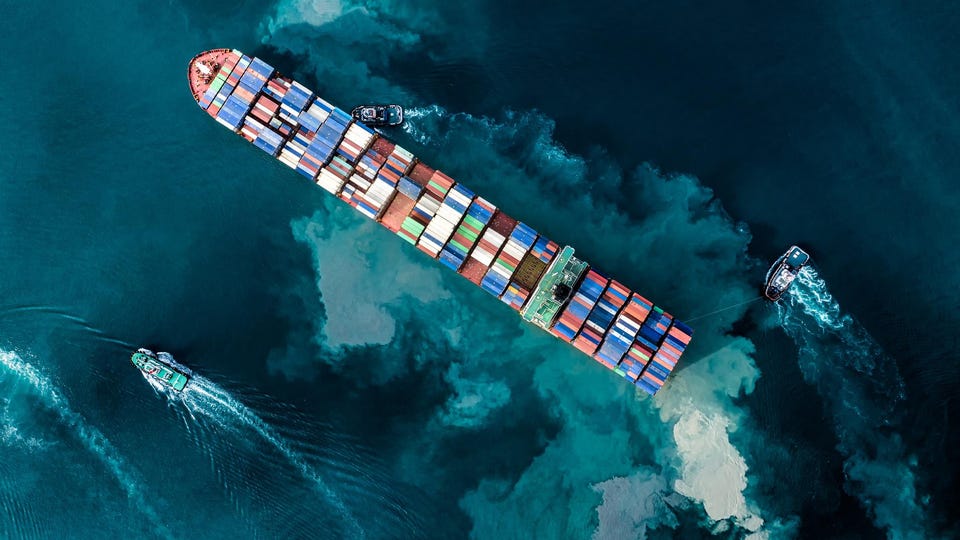 As we close out 2022, many in the supply chain industry are offering up their predictions for the coming year. When it comes to prognosticating, I confess a fair bit of trepidation. After all, the last few years have marked the most volatile—and, in many ways, surprising—time in the history of modern supply chains.
Yet it's also been a period of rapid and positive transformation, as companies around the world adopted new technologies and reimagined time-worn practices to meet the challenges of the moment and to position themselves for the future. I think we'll continue to be surprised in 2023, with transformation continuing in new and exciting directions.
There will be no "back to normal."
We haven't seen economic conditions like these in decades—if ever. Inflation is hovering near 8%, and most U.S. businesses are ratcheting up their prices in response. Yet even as the specter of recession continues to loom, holiday sales are strong and unemployment is relatively low, for now. But if the Fed keeps raising interest rates— which seems likely—unemployment is expected to rise.
Bottom line, there can be no "return to normal" for our supply chains when the macroeconomic environment is so abnormal.
A prolonged period of lower capacity.
Freight rates that peaked during the many pandemic-related disruptions have plummeted, so much so that some are dubbing the situation a "freight recession." Shippers and retailers will benefit from lower transportation costs, but I fear the U.S. trucking industry is in for an unusually long stretch—more than two years, in my estimate—of reduced capacity, margin pressures, intense competition and, inevitably, consolidation.
So what can we do about it? Look for shipping partners that can compete on more than cost. Shipping partners that are driving continuous improvement initiatives, that are leveraging technology to optimize performance, that are offering enhanced customer service or offering solutions to enhance sustainability initiatives are able to differentiate themselves from the competition and offer value add to their shipping partners.
Focused investments in CX, inventory management.
In a relatively short period, companies have experienced a dearth of inventory followed by an absolute glut. "Just-in-time" inventory management was discarded for "just-in-case." Going forward, companies will continue to rethink and invest in new inventory management strategies and technologies in an ongoing effort to build more resilient supply chains that keep inventory costs under control.
In parallel, as customers face rising prices across the board, organizations will try to cement their loyalty by prioritizing investments in better customer experiences.
At FourKites, we always say that supply chain is a team sport, and that's especially true for efficient inventory management. To improve the flow of product and customer experiences, walk through the end-to-end process with frontline teams and identify any waste or ways to accelerate getting products on shelves more efficiently. Take this process as an opportunity to develop your supply chain team and empower them to help stack rank where investments are needed.
A year of new supplier ecosystems.
A recent McKinsey survey of supply chain leaders shed light on just how much transformation has taken place in the last few years. More than eight in 10 respondents said they had implemented dual sourcing strategies and nearly half were developing regional networks and near-shoring strategies.
These initiatives will continue to be pervasive in 2023, giving rise to entirely new ecosystems of partners that will be more tightly integrated and collaborative, enabled by new technologies. (A side effect will be that some countries and regions will emerge as winners—Mexico, for example—while others lose.)
As a result, I would recommend doing all you can to get your company's products as close as possible to your end customers. Many companies are already doing this by creating heat maps of order volumes and locations, and using network design to put products closer to customers, resulting in quicker turnaround times, fewer stockouts and better on-shelf availability.
The pressure to build sustainable supply chains will only increase—and that's a good thing.
The pressure on companies to make real progress toward sustainable supply chains will only increase. The buying public wants to purchase from companies driving meaningful change, and increasingly investors are likewise applying more pressure to corporate boards to demonstrate progress.
This is a good thing, as is the fact that 80% of respondents to MIT's 2022 State of the Supply Chain Sustainability Report said the pandemic didn't slow their company's sustainability efforts. There's simply too much to be gained, for everyone, when companies take concrete actions to cut waste, reduce their carbon footprint and optimize operations—not just within their own organization, but across complicated supply chain ecosystems. I expect exciting progress to be made in 2023.
IoT will come to the fore.
Given the continuing decline in the cost of Internet of Things (IoT) devices, we'll see an explosion in the use of IoT sensors throughout supply chains and in transportation logistics in particular. Companies should be able to enjoy powerful new capabilities when it comes to monitoring the status, location and safety of high value goods ranging from sensitive pharmaceutical products that require strict temperature controls to perishable goods.
Don't overlook the fact that new technologies often have the hidden benefit of happier employees. Investing in hardware and systems that support the ease and efficiency of capturing this information takes a lot of expectations off your already hard-working team.
Importantly, the decisions and investments leaders make (or don't) next year will greatly influence their future. When McKinsey studied how 1,000 publicly traded companies fared before, during and after the 2008 recession, they found that the top 20% pulled some levers that others did not—among them was an investment in growth. For supply chain leaders, growth can come by investing in the tools needed for better inventory management, a more efficient supplier ecosystem, improved sustainability and an overall smarter supply chain capable of capturing data end-to-end.
Conclusion
Whatever the year ahead may bring, our supply chains are far more resilient today than they were just a few years ago. And I'm confident that when we look back on 2023, we'll mark another year of tremendous strides forward.
Source : forbes.com
---