5 things you should know before choosing renewable energy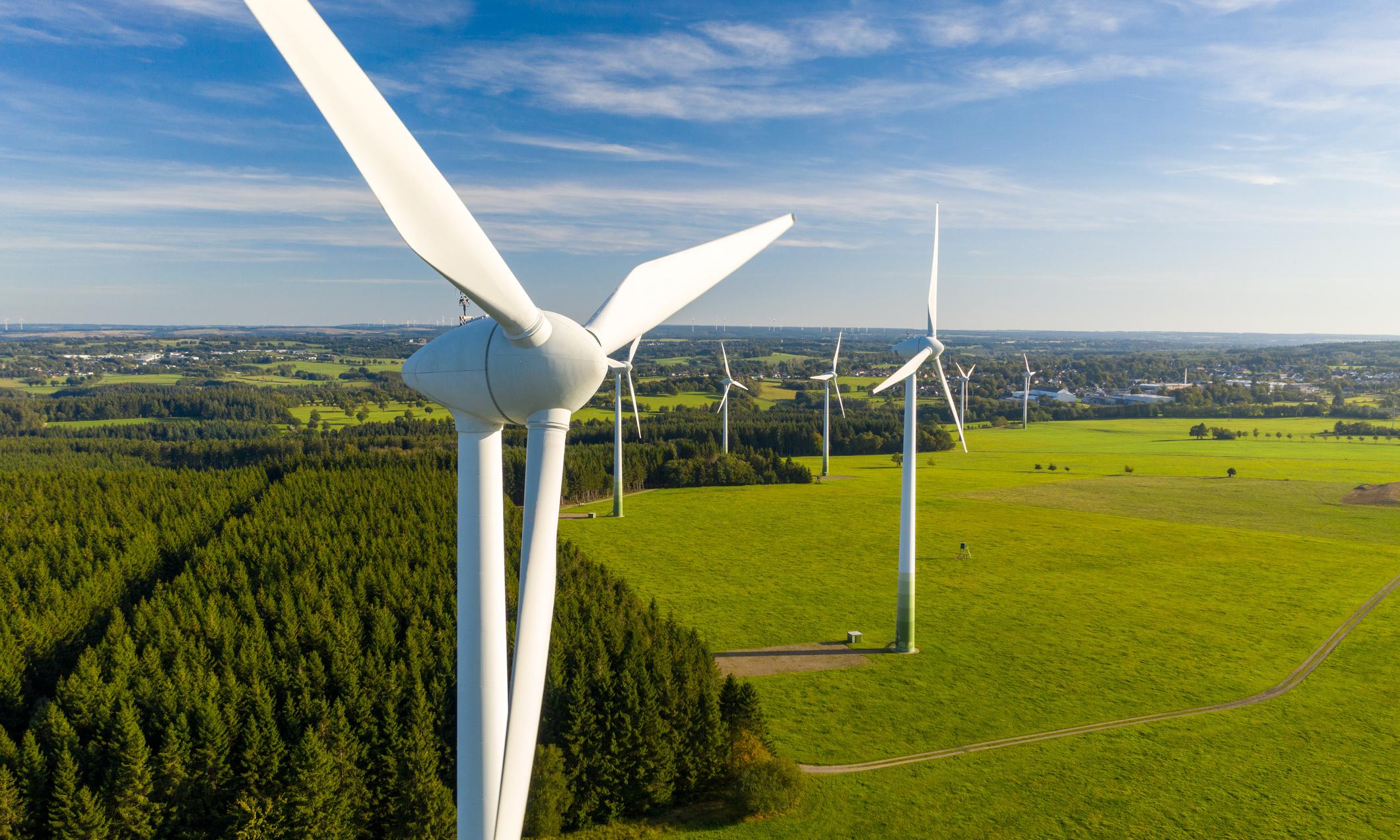 Looking into clean energy companies like CleanChoice Energy? Here's what you need to know about signing up with a clean electricity supplier.
Fighting climate change is one of the most important issues of our lifetime. Many of us try to do our part by adopting whatever eco-friendly actions we can, whether it's bringing reusable bags to the grocery store or switching to electric cars. But one of the best tools we have to fight climate change is clean, renewable energy from sources like wind and solar. Shifting away from dirty fossil fuels towards cleaner energy sources will be one of the most impactful ways we can tackle the climate crisis and protect our planet for generations to come.
Curious how you can play a role in supporting clean energy? There are a variety of options to allow you to make a clean energy choice. Here are some things you should know when evaluating your options.
1. Where your energy is currently coming from
Have you ever thought about where the electricity powering your home is coming from? The typical fuel mix from your utility might be dirtier than you think. According to the U.S. Energy Information Administration (EIA), 61% of the electricity generated at utility-scale facilities came from fossil fuel sources such as coal and gas. Meanwhile, only 19.8% of the electricity came from renewable sources, such as wind (9.2%) and solar (2.8%). This means that the electricity coming to your home is likely from a mix containing mostly dirty energy sources such as coal and natural gas, which are harmful to our environment and contribute to climate change.
2. What exactly "renewable energy" means
Renewable energy sources are considered to be the natural energy sources that are replenished faster than they are consumed—for example, wind and solar power, which are derived from the renewable sources of sunlight and wind. The US Environmental Protection Agency (EPA) also describes "green power" sources such as wind and solar as "those renewable energy resources and technologies that provide the highest environmental benefit by reducing the emissions associated with traditional electricity sources." Wind and solar power are considered both renewable and clean energy sources, and they are some of the best tools at our disposal to reduce pollution and fight climate change.
3. How you can choose cleaner energy
Luckily, you have the option to choose cleaner energy. In the U.S., different states have different laws related to energy. This means that people in different states might have different options for choosing clean energy.
For homeowners who would like to support clean energy, rooftop solar can be a great option. However, it might not be the right solution for everyone, as it requires a roof suitable for solar panels, upfront costs, and home visits and installations.
But for people who may not be able to or want to install rooftop solar, there are now options on the market that don't require new equipment or installation. Renewable energy companies like CleanChoice Energy provide options for homeowners or renters to easily access 100% wind and solar energy.
People living in Delaware, Illinois, Maryland, Massachusetts, New Jersey, New York, Ohio, Pennsylvania, and Washington, D.C. can choose 100% clean energy from wind and solar sources by switching to a clean electricity supplier such as CleanChoice Energy. If you don't live in one of these states, don't worry—you can still access clean energy! With services like Clean Energy Option from CleanChoice Energy, the electricity your home uses is matched with renewable energy certificates, ensuring that you're powering your home with clean energy.
If you live in Maryland, Massachusetts, Minnesota, or Washington, D.C., you can also take advantage of Community Solar through a company like CleanChoice Energy. By joining a local community solar farm, homeowners and renters alike can receive the financial and environmental benefits of solar energy—without having to install rooftop solar panels.
4. The major positive impact you can make by choosing clean, renewable energy
If you're looking for ways you can play an even bigger role in the fight against climate change, supporting renewable energy might be your best bet. On average, choosing clean energy means preventing more than 11,000 pounds of carbon pollution every year. That has an environmental impact equivalent to:
139 trees planted; or
9,315 lbs of coal not burned; or
364 trash bags of waste recycled instead of landfilled; or
20,898 miles not driven (by a gas-powered car)!
5. How easy and seamless it is to make the switch
Switching your home electricity to pollution-free wind and solar energy is one of the most impactful ways you can help protect our environment—and depending on what option you choose, it can also be one of the easiest. For some options, like those provided by CleanChoice Energy, signing up takes less than 2 minutes, and once you've enrolled, there's nothing else you'll have to do. You can continue to use electricity as you normally would, and your utility will still maintain your lines, send you your bill, and continue to deliver the same reliable service. Plus, no service calls, new equipment, or installations are needed. It's that simple!
When you choose renewable energy with a partner like CleanChoice Energy, you can sit back and enjoy the fact that you're making a positive impact on our planet everyday—without any changes to your daily routine, long term commitments, or home installations.
Source : theguardian.com
---