Growing Demand for Electric Vehicles Battery Globally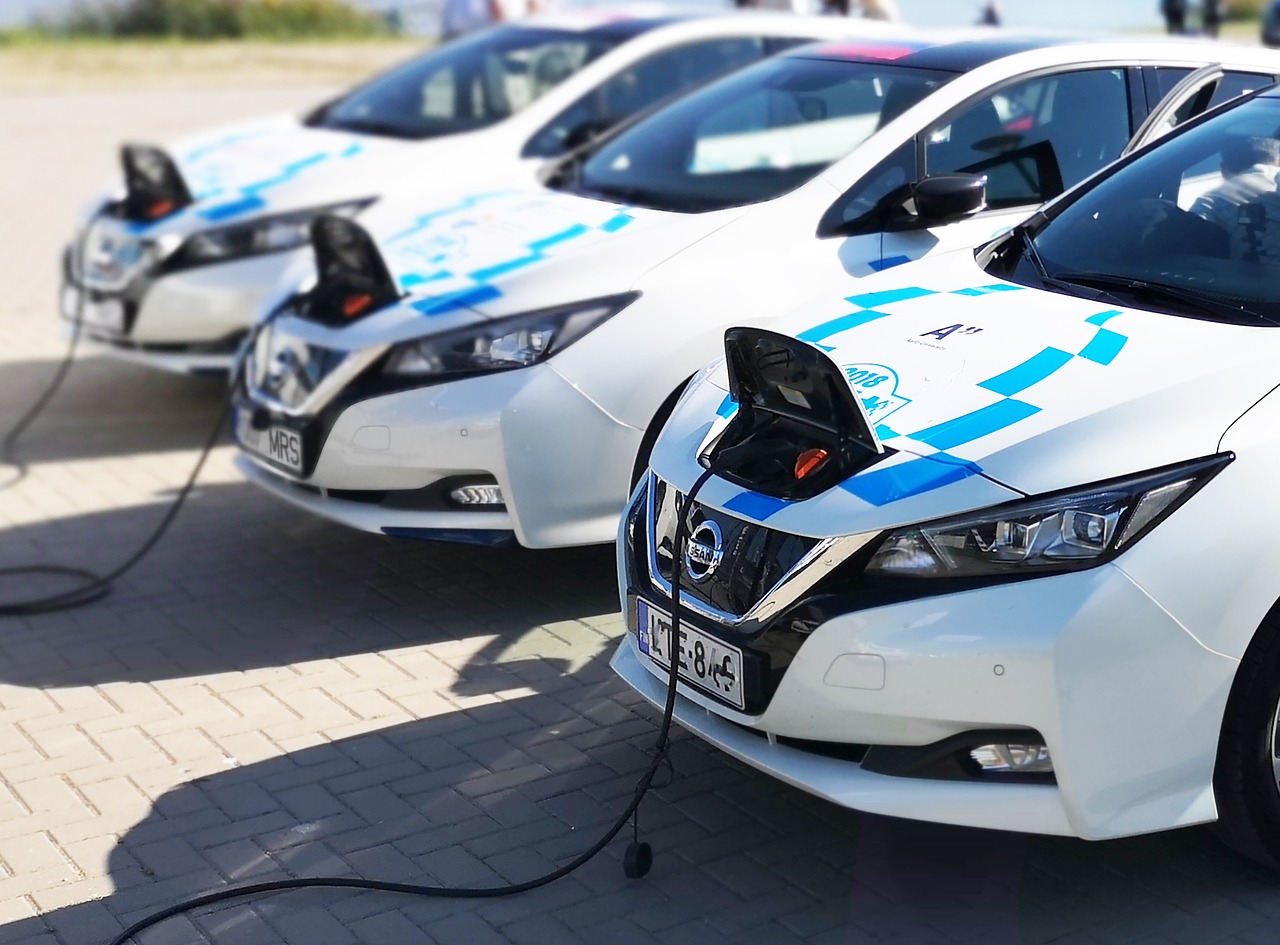 Electric vehicle sales accelerated in 2021 and have stayed strong so far in 2022, but maintaining future growth will need stronger efforts to diversify battery production and crucial mineral sources in order to avoid the risks of bottlenecks and price increases. In the immediate term, the most significant barriers to sustained high EV sales include rising costs for several important minerals needed in battery manufacture, as well as supply chain bottlenecks caused by Russia's war on Ukraine and ongoing Covid-19 lockdowns in some regions of China. Longer-term efforts are required to provide adequate charging infrastructure to support the predicted increase in electric car sales.
Electric vehicles (EVs) have emerged as a focal point for implementing environmentally friendly policies around the world. Automobile OEMs are increasingly realising that the future of their vehicles resides beyond the ecosystem of internal combustion engines (ICE). As a result, they are modifying their business strategies to prepare for the future. The battery is the most important component in EVs. No surprise, however, that battle for control over the EV battery industry is intensifying among global vehicle OEMs and battery producers. This rivalry, however, is producing technical advancements. Electric car batteries are among the most crucial and expensive parts of electric vehicles. Since transportation now accounts for 27% of global greenhouse gas emissions, internal combustion engines may be replaced to significantly cut pollution on a global scale.
The global electric vehicle battery market revenue was valued at USD 53.08 billion in 2022 and it is expanding around USD 276.40 billion by 2030 with a notable CAGR of 22.9% over the forecast period 2022 to 2030.
The LFP Battery is the global solution to electric mobility
Lithium-ion battery technology is at the forefront of automobile innovation. Significant progress has been made in the advancement of lithium-ion battery technology. Lithium-ion batteries of various designs, comparable to those used in mobile phones and laptop computers, but on a much greater scale, are utilised in electric cars. Lithium-ion batteries have a high energy density and are less prone to lose their charge while not in use than other types of batteries. Because of its high energy per unit mass compared to other electrical energy storage methods, lithium-ion batteries are now employed in the majority of portable consumer gadgets such as mobile phones and laptops. They also feature a high power-to-weight ratio, outstanding high-temperature performance, and a low self-discharge. Most lithium-ion battery components can be recycled, but the expense of material recovery continues to be an issue for the business.
The US Department of Energy is also a sponsor of the Lithium-Ion Battery Recycling Prize, which aims to create and show economic methods for collecting, sorting, storing, and transporting used and discarded lithium-ion batteries for eventual recycling and materials recovery. The majority of today's all-electric cars and plug-in hybrid electric vehicles (PHEVs) use lithium-ion batteries, albeit the specific chemistry varies from that of consumer electronics batteries.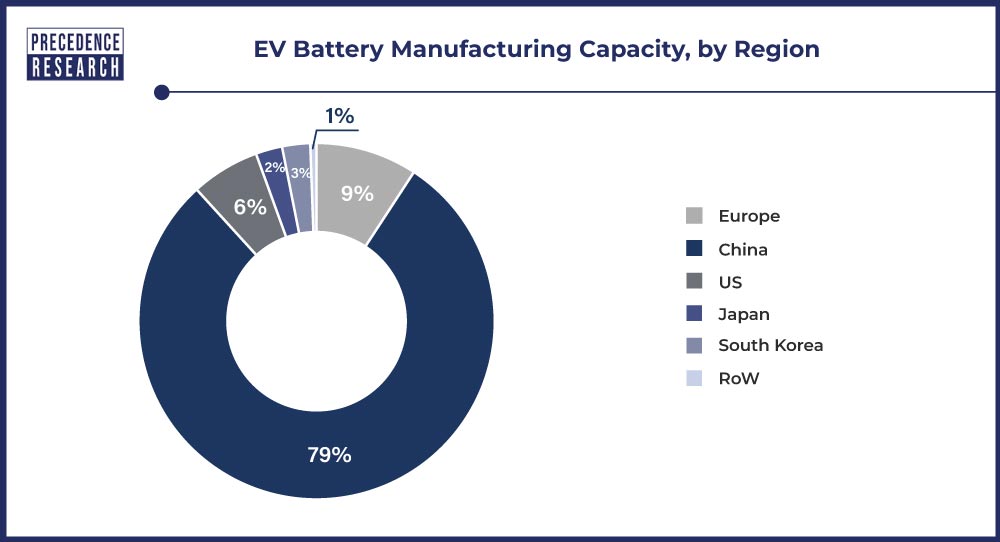 Nickel-metal hydride batteries, which are commonly used in computer and medical equipment, provide adequate specific energy and specific power. Nickel-metal hydride batteries have a substantially longer life cycle than lead-acid batteries and are safer and more resistant to misuse. These batteries are commonly seen in HEVs. The primary difficulties with nickel-metal hydride batteries are their high cost, excessive self-discharge and heat generation at high temperatures, and the requirement to manage hydrogen loss. Nickel-based chemistries maintained their market dominance in 2021.
The LFP Battery is the global solution to electric mobility. Its benefits make it a desirable alternative to typical NMC (nickel manganese cobalt) batteries, a more established commercial technology, in power and energy applications. Although they are both lithium batteries, their internal structures differ greatly. The crucial raw elements for NMC batteries, nickel and cobalt, have lately encountered challenges. The conflict between Russia and Ukraine has had an impact on the supply of nickel, while floods in South Africa, which forced the closure of the Durban port, has put a strain on the cobalt supply chain globally. However, the LFP supply chain is more reliable than the NMC batteries.
LFP battery chemistries have seen a significant revival. Even though LFP has a lower energy density than high-nickel chemistries. Given the high cost of battery metals, LFP has grown more appealing because it includes neither cobalt or nickel, instead relying on low-cost iron and phosphorous (although still vulnerable to growing lithium costs). LFP uses lithium carbonate rather than hydroxide, which is employed in nickel-rich chemistries. And along with cheaper price, LFP battery has emerged as the market leader for EVs worldwide. Lithium-ion batteries that use lithium iron phosphate as the cathode material are known as lithium iron phosphate (LFP) batteries. Therefore, eliminating cobalt increases the sustainability of products. When compared to other battery types, it has superior performance since it can charge and discharge at rapid rates.
One explanation for the comeback is the cost benefits of LFP in a high commodity price environment. Another recent invention is cell-to-pack (CTP) technology, which eliminates the need for modules to house cells in the battery pack, lowering dead weight and enhancing LFP energy density.
China: the world's largest hub with EV battery production capacity
According to the China Association of Automobile Manufacturers, battery-electric cars will account for about 20% of total passenger-car sales in China through the first half of 2022. In fact, China has sold more than twice as many battery-electric passenger automobiles than it did the previous year until June 2022. Meanwhile, plug-in hybrid car sales in China are rising more than 150 percent year on year compared to the first half of 2021. It's no surprise, then, that a Chinese battery company is dominating the automotive industry. With over 200 GWh of battery consumption in 2021, up 140% from 2020, China saw exceptional growth and accounted for the greatest percentage of automotive battery demand. Growth in the United States was similarly remarkable, with demand more than doubling by 2021, albeit from a smaller base. Europe's demand growth was significantly lower than the previous year, yet it rose by more than 70%. Due to ample battery production capacity, the rise in battery demand was fulfilled in 2021. A factory's nameplate capacity is the facility's anticipated full-load sustained production.
LFP manufacture is primarily restricted to China, which has long been the major hub for LFP battery chemistry. One reason for this is LFP patents; the research group that owns the patents reached an arrangement with Chinese battery manufactures under which they would not be paid a licence fee if LFP was solely utilised in China. These patents and licence payments are slated to expire in 2022, making foreign manufacturing and sales more appealing. Another important factor is China's early subsidies in the LFP supply chain.
Globally, LFP is on the rise. Major non-Chinese EV manufacturers, notably as Tesla and Volkswagen, have recently declared plans to use LFP chemistries in entry-level high-volume EV vehicles. LFP was utilised in over half of all Tesla EVs produced in the first quarter of 2022. To address expected LFP demand for EVs in these regions, LFP battery manufacture is being planned in Europe and the United States. A spike in LFP presents a problem for battery recycling since extracting iron and phosphorous is difficult to profit from. Without precious metals like nickel and cobalt, the value that can be recovered from LFP batteries is far lower than with traditional recycling procedures, and its economic feasibility is a worry. To be successful, LFP looks to require direct recycling or will necessitate legislative involvement, frameworks, or new business models.
Many nations have adopted industrial policies aimed at increasing their importance and inclusion in integrated supply chains. Major automotive manufacturing countries want to expand their reach up the supply chain, from producing EV components and autos to assuring steady upstream supply and refining capacity of minerals and metals. Some governments have recognised battery and electric vehicle manufacturing as important industries and are working to boost indigenous output. Some actively target sector investment to "future-proof" economies, create a workforce to support a low-carbon future, and establish a place as a market leader in the high-value-added phases in the expanding EV industry. China's ascension to the world's largest share of worldwide EV battery production capacity is a direct outcome of government initiatives that have aided the sector for over a decade. Korea, which accounts for significant of global manufacturing capacity, and Japan have lately announced major support packages to boost the competitiveness of their battery and electric vehicle sectors.
While the European Union has made major investments in R&D and manufacturing capacity in recent years, developing the supply chains required for an EU battery production sector will most likely take time. Similarly, the United States has lately refocused on developing local battery and EV supply chains, utilising its crucial minerals supply and automotive sectors in particular.
Rise in investments towards EV Battery
The demand for essential metals used in battery manufacture has increased significantly as a result of the high demand for batteries. Lithium prices more than double by seven between January 2021 and May 2022, while cobalt prices more than quadrupled. Over the same time frame, nickel prices nearly quadrupled and reached levels not seen in nearly a decade.
The record price increases for battery materials are the result of a confluence of factors, including rising supply chain stress, soaring battery demand, and supply shortage worries. Three patterns have been responsible for the supply constraints: first, the pandemic's effects on output; second, worries over the availability of Class 1 nickel from Russia; and third, structural underinvestment in new supply capacity during the three years before 2021, when metal prices were low.
Over the next 10 to 15 years, there will be increasing political and regulatory pressure on automakers worldwide to start phasing out the manufacturing of fossil fuel cars, including gasoline-electric hybrids, while stepping up production of fully electric models. By 2030, a handful of nations, like Singapore and Sweden, want to outlaw the sale of new automobiles using internal combustion engines. President of the United States Joseph Biden has stated that by 2030, he wants 40% to 50% of sales to be electric automobiles. With more than $110 billion in promises for EV and battery investment through 2030, Germany's VW Group, which is still recovering financially from the 2016 Diesel gate emissions cheating scandal, continues to lead the rest of the sector. The rapid rollout plans for millions of EVs in Europe, China, and North America over the following ten years are supported by such pledges, India's Mahindra & Mahindra, which just which account for more than 20% of the overall industry.
According to publicly available information provided by the firms, VW's expenditures, like those of many of its competitors, are intended to increase the capacity and performance of batteries, decrease the price of EVs, and increase battery and EV manufacturing globally. Through 2030, VW, Daimler AG, BMW AG, and other German manufacturers intend to invest a combined $185 billion, while GM and Ford in the United States anticipate spending almost $60 billion.
Over the next ten years, Chinese manufacturers have set investment goals of well over $100 billion, driven by local partner SAIC Motor of VW and GM. Honda Motor , Toyota Motor, and Nissan Motor have all made public commitments totaling less than $40 billion, placing Japanese manufacturers significantly behind. India's Mahindra & Mahindra, which just secured money for its new electric vehicle (EV) segment at a $9.1 billion value, may think about investing in a battery-cell business to satisfy future electrification demands, according to its CEO. In order to obtain EV parts like batteries and motors, Mahindra raised $250 million from British International Investment for the unit in 2022. The company is also looking into a relationship with Volkswagen AG. Mahindra's "near to medium term" battery demands would be satisfied by the Volkswagen agreement, but if it became necessary to secure more supplies, the business was willing to consider making a "investment with a global leader" in the battery-cell market.
The tens of billions of dollars being invested in expanded manufacturing capacity by the biggest battery firms in the world, many of them in collaboration with their carmaker partners, are not included in these investments.
Future prospects for the EV Battery industry
The European Commission has suggested stringent battery recycling standards that may be phased in starting in 2023, however it is unclear if the bloc will be able to establish a national recycling industry. While the government of US President Joe Biden plans to invest billions of dollars to help recycling and encourage domestic EV battery manufacture, it hasn't yet suggested further rules that would classify batteries as hazardous waste that must be disposed of responsibly. The bulk of a battery's metals, including lithium, can reportedly already be recovered by certain North American start-up companies at prices that are competitive with those of mining them. However, analysts claim that, at this point, the overall economics are only favourable because of the cobalt.
The goal of research has been to make recycled lithium more economically viable by optimising the process. Because China, Japan, and South Korea make the great majority of lithium-ion batteries, those countries are also where recycling capacity is expanding at the highest rate. CATL, China's largest manufacturer of lithium-ion cells, said the company can recycle 120,000 tonnes of batteries annually. It is headquartered in Foshan. The company is able to recover the majority of the lithium, cobalt, and nickel, which equates to enough to power more than 200,000 automobiles. Government regulations and financial incentives for battery businesses that obtain their materials from recycling enterprises rather than importing newly mined ones already exist in China.
Presently, solid-state batteries remain a work in progress, and the timeline for a potential victorious introduction is slipping away as problems are overcome only to be followed by new ones in a sort of high-tech whack-a-mole game. For many observers, the launch date for mass markets has moved well past 2030 from an anticipated impending debut. This is problematic for electric cars since by that time, they must be really inexpensive for typical wage earners. After all, by 2030, nations like Britain will have outlawed the sale of brand-new gasoline and diesel vehicles, and major auto-producing nations like Germany, France, and Italy may follow suit, although the new German coalition has resisted for the time being. BMW and Ford have committed $130 million to the solid-state battery company Solid Power in Colorado. SolidEnergy Systems, a Massachusetts Institute of Technology spin-off business, will receive $100 million from Hyundai. This year will see the introduction of a solid-state battery-powered SUV prototype, according to Toyota, which has teamed with Panasonic. Volkswagen and General Motors are both investing.
In order to replace the pricey minerals used in batteries with materials that are more affordable and widespread, a whole industry of businesses has emerged. In order to be employed in anodes, the electrode via which electricity exits batteries when a vehicle is moving, San Jose-based OneD Material manufactures a material that resembles old coffee grounds. To eliminate the requirement for graphite, which is more expensive and scarcer, the material is manufactured from silicon, which is plentiful and cheap. Longer ahead, solid state batteries will take the place of the majority of batteries' liquid lithium solution at their core with layers of solid lithium compound. Solid state batteries would be quicker to charge since they are more reliable and resistant to overheating. They would be lighter as well.
Source : precedenceresearch.com
---