Renewable energy to become the world's top source of electricity by 2025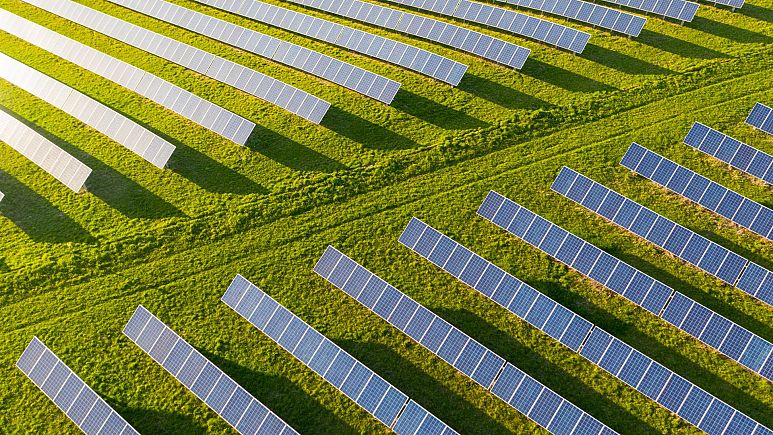 Renewable energy will become the world's top source of electricity within three years, new data reveals.
Demand for electricity is very high – and growing.
According to the International Energy Agency's Electricity Market Report 2023, 90 per cent of new demand between now and 2025 will be covered by clean energy sources like wind and solar, along with nuclear energy.
This growth in output means that renewables will become the world's largest electricity source within three years – providing 35 per cent of the world's electricity and overtaking coal.
"The world's growing demand for electricity is set to accelerate, adding more than double Japan's current electricity consumption over the next three years," said IEA Executive Director Fatih Birol.
"The good news is that renewables and nuclear power are growing quickly enough to meet almost all this additional appetite, suggesting we are close to a tipping point for power sector emissions."
Where does most of the world's electricity come from?
Coal currently provides 10,325 terawatt hours (TWh) of electricity per year – 36 per cent of total demand. A terawatt hour is a unit of energy equivalent to outputting a trillion watts for an hour.
This makes the dirty fuel the world's number one source of electricity, followed by renewables (29 per cent), gas (23 per cent) and nuclear (9 per cent).
But this balance is set to change over the next couple of years.
Overall electricity demand will rise by 9 per cent between now and 2025. This surge will come mostly from China, India, and southeast Asia, with infrastructure projects and increasing electrification generating huge demand.
The surge will be 'dominated' by renewables and nuclear.
By 2025, renewables will provide 10,799 TWh per year – 35 per cent of total global electricity demand. Coal, on the other hand, will provide 33 per cent.
Gas will provide 21 per cent of total energy demand, and nuclear will provide 10 per cent.
What will this mean for global emissions?
The rise in renewable-powered electrification is cause for cautious optimism.
But power sector emissions reached a record high in 2022, with more than 13 billion tonnes of CO2 emitted.
The IEA is now expecting emissions to plateau until 2025 before dropping.
This is not rapid enough. According to the Intergovernmental Panel on Climate Change, we must reduce our emissions by 45 per cent by 2030. The power sector's slow progress bodes poorly for this goal, as it underlies many other sectors like heavy industry and transport.
Swift decarbonisation will require government commitment and investment.
"Governments now need to enable low-emissions sources to grow even faster and drive down emissions so that the world can ensure secure electricity supplies while reaching climate goals," Birol said.
Source : euronews.com
---